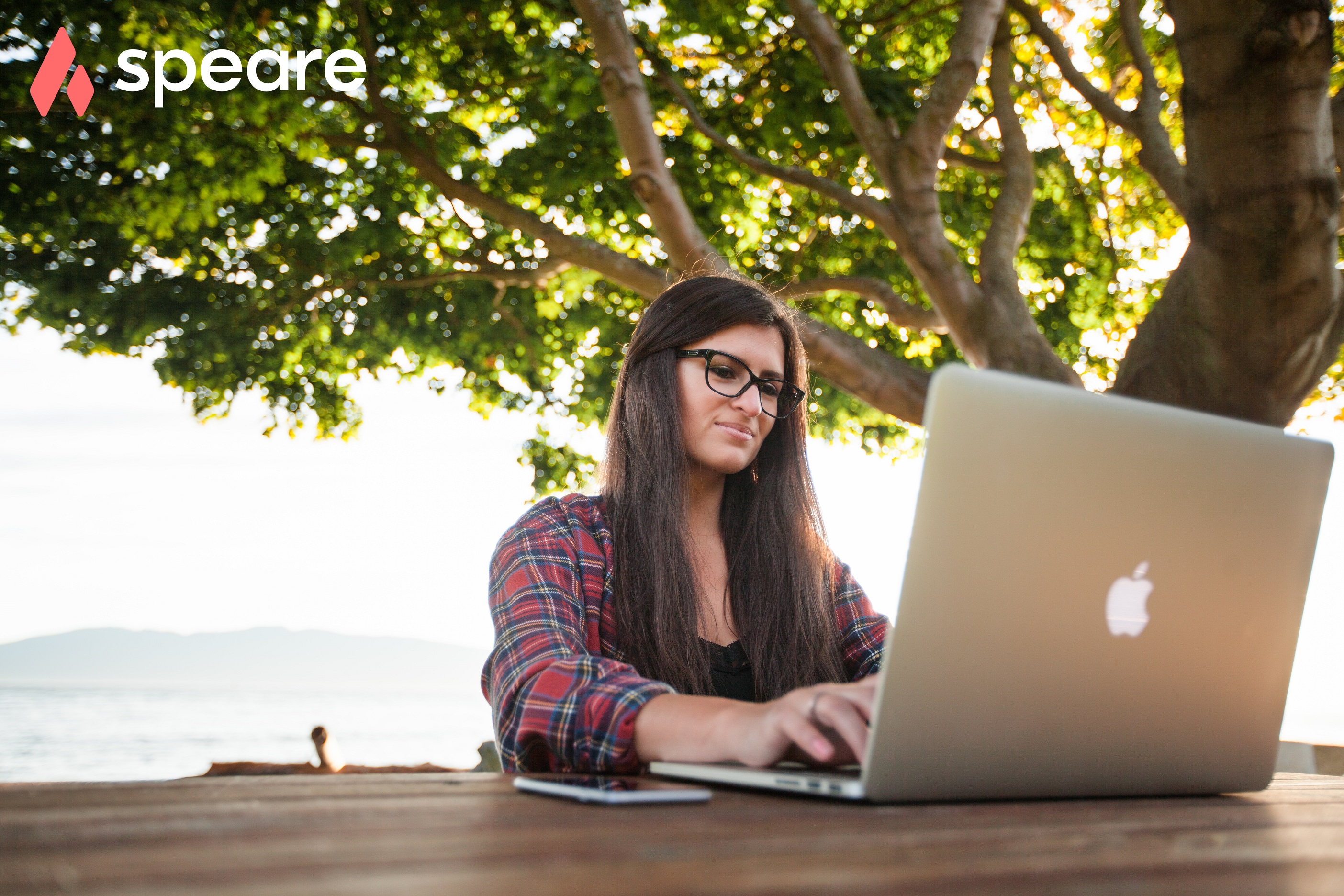 SpeareBites
SpeareBites are Speare documents you've posted to your Speare channel.
Posting SpeareBites
SpeareBites are snippets of text or full documents you want to share with the world. They're kind of like Sound Bites. When you create a document in Speare you can post the entire document as a SpeareBite or you can post just a section, even a single block. This tutorial will help you get started sharing the content you want to turn into SpeareBites.
How to Post a SpeareBite
Here are the steps, from the beginning...
Login to Speare

Open the document that contains the content you wish to post as a SpeareBite

If you don't want to share the whole document, right click the building block that contains the content you want to share, and click Solo.

If the content is displayed the way you want in the Reader, select the three vertical dots in the top left corner and select the menuitem, "Post Spearebite".

Enter a title for the SpeareBite

Give the SpeareBite any logical path you wish (required)

Click the red "Post Bite" button to post the bite or the document.
Note: your personal Speare Channel is displayed as a link that will look something like this – https://speare.com/@your-channel-name
Note: you can review all of your SpeareBites by selecting your account icon in the Speare title bar and selecting "My Account."
In case you are new to Speare...
Speare is a "hybrid word processor" that naturally lets you write, as easily as texting, in a side-by-side document environment on your smartphone and desktop. Go ahead brainstorm, organize, compose, expound, refine, edit, format and if you want, post SpeareBites. If you're not familiar with Speare, read more about it here.
Note: Speare is a web application and it runs in your browser on your desktop or mobile device.

Getting Started with Speare
The first thing you'll need to do is create a Speare account.
How to Create an Account
Go to Speare.com

Sign up for an account

Login to Speare and review the help document that comes up first

Now start writing and brainstorming and creating your rough drafts and formal documents and whatever you want.
Note: Speare automatically converts each entry into building blocks so you can move your thoughts and ideas around to organize them. You can right click any building block to create headers, lists, and outlines. You can also nest building blocks inside other building blocks to better organize your content.
Check out these videos to get you started with a writing solution that is as easy as texting...
https://www.youtube.com/watch?v=tvlGewamyeI
Creating Documents
https://www.youtube.com/watch?v=QO6j4i9Pbb0
Adding Images and Videos
https://www.youtube.com/watch?v=MGxrK8yQ7ZY
Formatting Content
If you have any questions at all, contact us at support @ speare.com. We are looking forward to hearing from you and getting you up and running with Speare.